---
National Efforts Score: How Is Vascular Surgery Doing Compared To Other Competitive Specialties In Terms Of Online Medical Student Resources?
Michael F. Amendola, MD
.
VA Medical Center/VCU Health System, Richmond, VA, USA.
Objectives: Medical students selecting potential careers in surgery or other specialties often turn to online resources from national professional bodies for information about potential careers. Little is known how national societies promote medical student engagement from national website resources. Methods: In February 2019 the American College of Surgeons website was searched for affiliated societies (Table 1). The Society of Interventional Radiology was also included. Each society website was examined to answer the following questions: 1. Student membership level? 2. Web page for students? 3. Interest Group help? 4. Social Media Link? 5. Educational Content directed toward medical students? 6.Why chose that specialty? 7. Help finding Mentors? 8. How much to attend the Annual Meeting?and 9. How to apply to the specialty? Each of these questions resulted in a point for a total of 9 points or 100% National Efforts Score. Results: All eight specialty society websites could be assessed for a National Efforts Score (Figure 2). Conclusions: In our examination of specialty national society websites, we find that vascular surgery scores the third worst when ranked among other societies. These data should encourage the SVS to devote dedicated online resources toward medical students pondering a career in vascular surgery and potentially to reduce and/or eliminate the entrance fee for the Annual Vascular meeting for medical students. Such efforts would potentially encourage engagement of this most important learner class.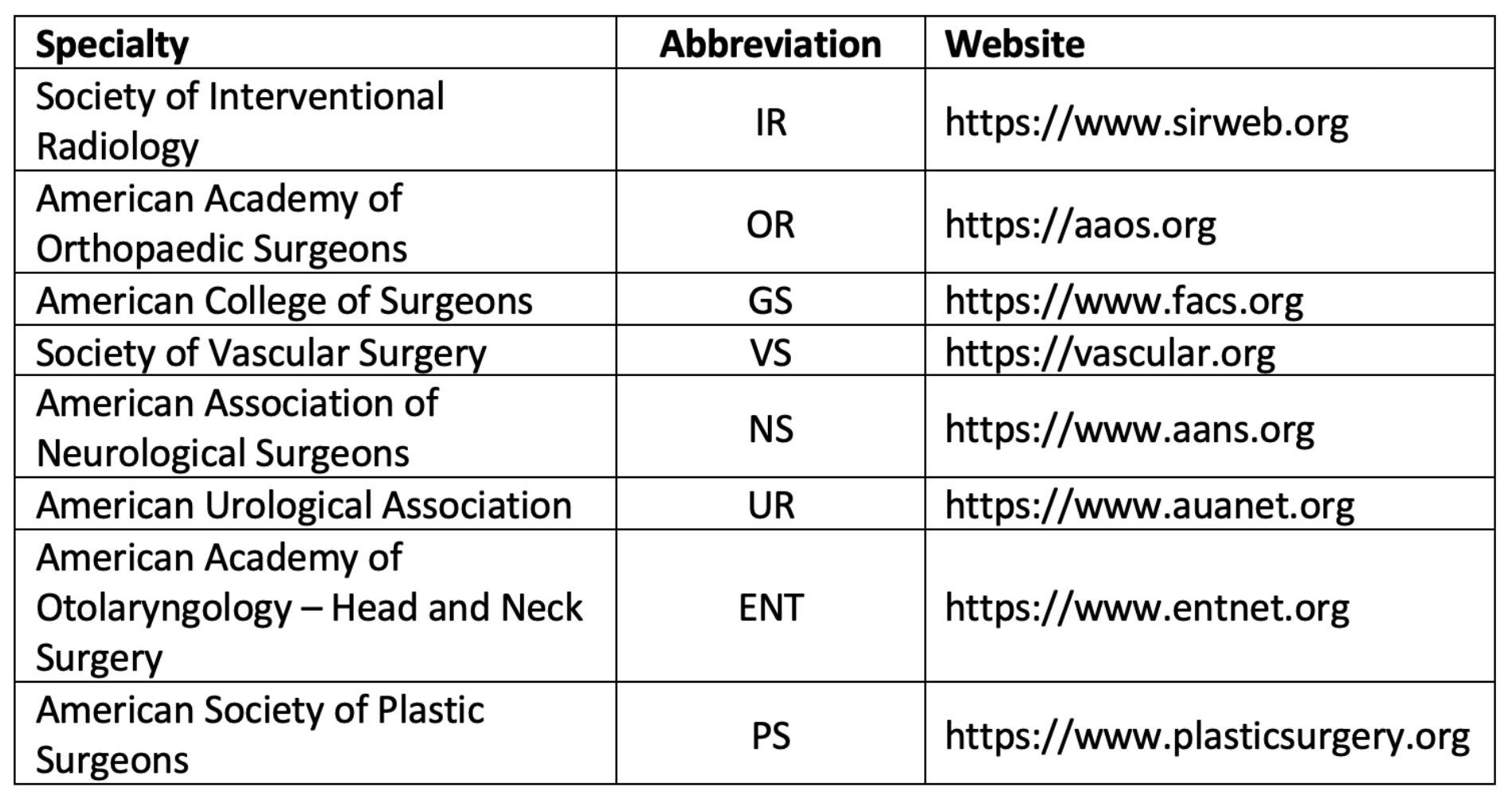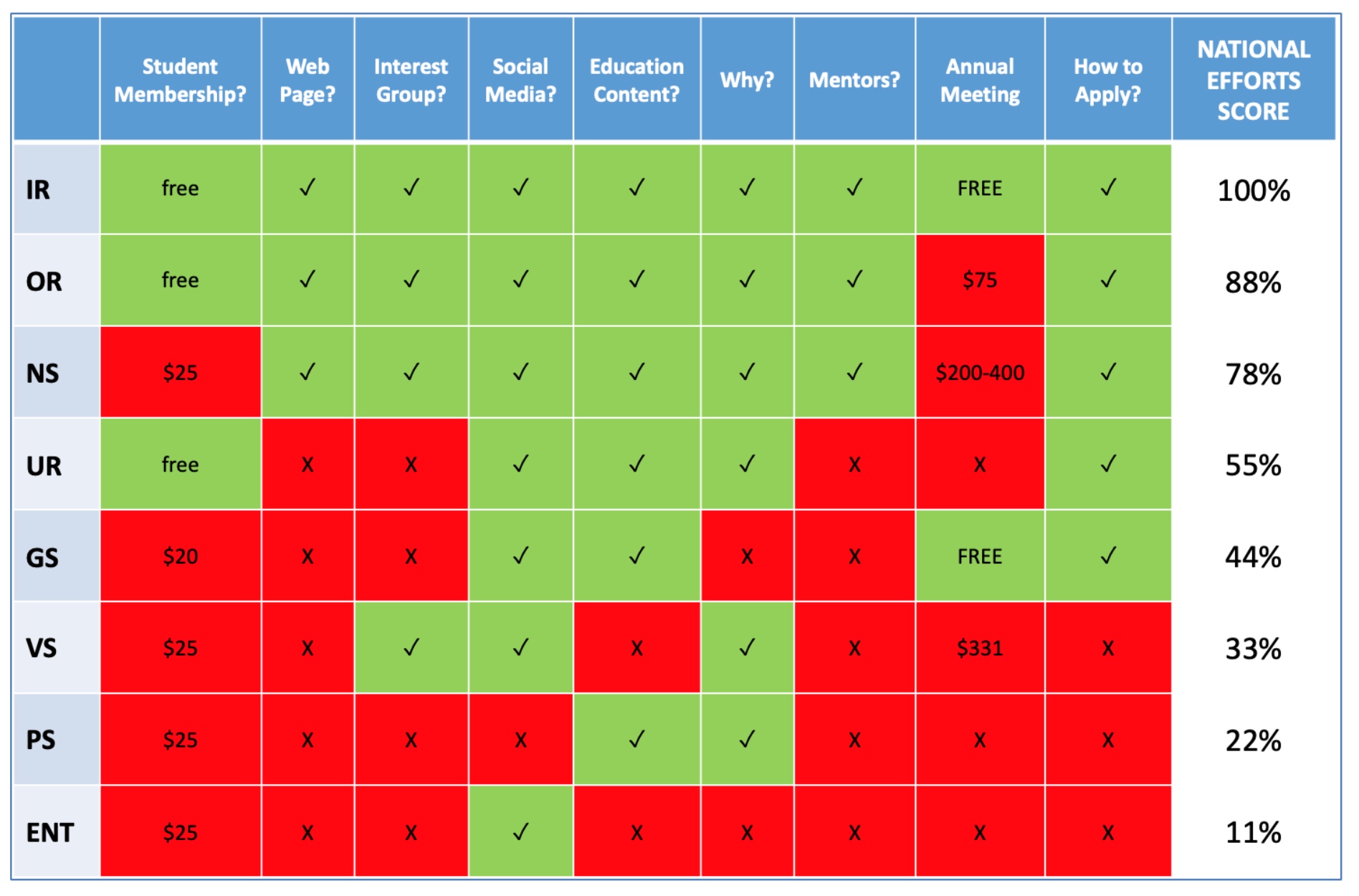 ---
Back to 2021 Abstracts