---
Video Of Three-vessel Chimney EVAR
Jonathan Bath
.
University of Missouri, Columbia, MO, USA.
This is a video of the steps involved in planning and executing a complex paravisceral aortic endovascular repair. The patient has previously undergone an infrarenal endovascular aortic graft that has failed proximally due to significant dilation of the paravisceral segment to 7.7 cm. The patient has undergone a previous liver transplant and is on immunosuppression.
A chimney-EVAR (ChEVAR) approach was discussed with the patient with planned left renal and superior mesenteric artery cephalad chimney and right renal artery periscope followed by bridging between the existing EVAR and healthy proximal aortic seal zone in the distal thoracic aorta (see Figure 1. below).
We highlight the critical steps in the performance of this complex operation and offer this approach as a alternative viable approach for endovascular salvage of failed infrarenal EVAR in carefully selected patients to achieve adequate seal in the distal thoracic aorta.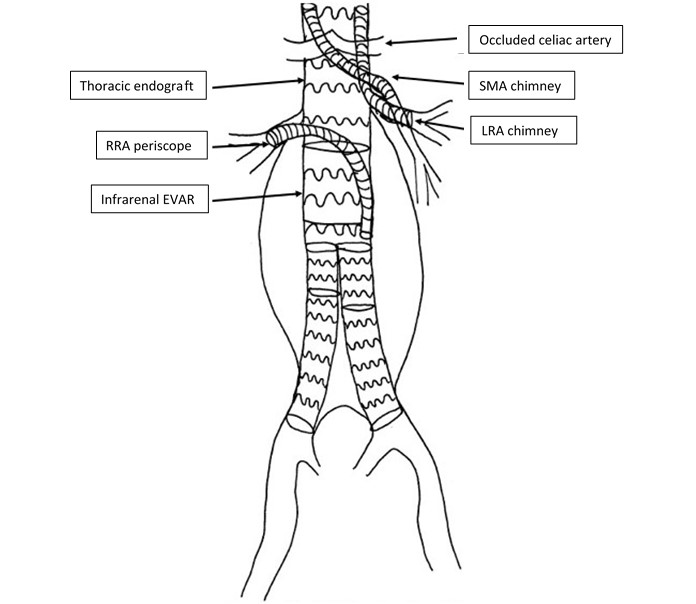 Figure 1. Three-vessel ChEVAR with antegrade left renal artery (LRA) and superior mesenteric artery (SMA) chimney and retrograde right renal artery (RRA) periscope. EVAR = endovascular aneurysm repair
---
Back to 2021 ePosters