---
Computational Fluid Dynamics Modeling In Symptomatic And Asymptomatic Carotid Disease
Jonathan Bath, MD
1
, Huijie Wu, BS
1
, Lucas Timmins, BS PhD
2
, Binbin Wang, MS PhD
1
.
1
University of Missouri, Columbia, MO, USA,
2
University of Utah, Salk Lake City, UT, USA.
Objective: Carotid atherosclerosis portends a risk for stroke that increases with the degree of stenosis. Surgical decision-making in asymptomatic carotid stenosis is largely influenced by the severity of stenosis as morphological and flow characteristics of the carotid bifurcation are not often available. We sought to evaluate the utility of computational fluid dynamics (CFD) simulation in carotid atherosclerosis. Methods: Selected patients with asymptomatic and symptomatic carotid artery stenosis were identified. Three-dimensional patient-specific geometries were created from computed tomography imaging and used to create CFD simulations of the carotid bifurcation (Figure 1). Flow characteristics such as velocity, wall shear stress, pressure and turbulent kinetic energy were then evaluated. Results: A total of six patients were included for CFD analysis, comprising four female and two male patients, with three asymptomatic and three symptomatic patients with carotid atherosclerosis. Mean age was 58.3 in the symptomatic group and 63.7 in the asymptomatic group. The mean range of ipsilateral stenosis for the symptomatic patients on ultrasound and CT imaging was 80-99% with asymptomatic patients >70%. The mean range for contralateral stenosis for both asymptomatic and symptomatic patients was 50-79%. Correlation analysis was performed between the measured velocity data from the carotid ultrasound imaging and the modeled velocity data with an R2 coefficient of determination of 0.91 (1 indicates perfect fit). There were no significant differences between turbulent kinetic energy (TKE) and wall shear stress (WSS) in this cohort although variance between groups was significantly different. Conclusions: Carotid atherosclerosis induces complex flow disturbances with unpredictable effects on the development of embolic stroke. These flow disturbances seem to be accurately modeled using computational fluid dynamics and, in this preliminary study, shows some promise as a complementary method for identifying flow characteristics, such as wall shear stress or turbulent flow, that may be associated with an increased likelihood of embolic stroke. Efforts to use automated image analysis to expedite modeling processing times in a larger cohort study are needed to further evaluate the clinical value of CFD analysis.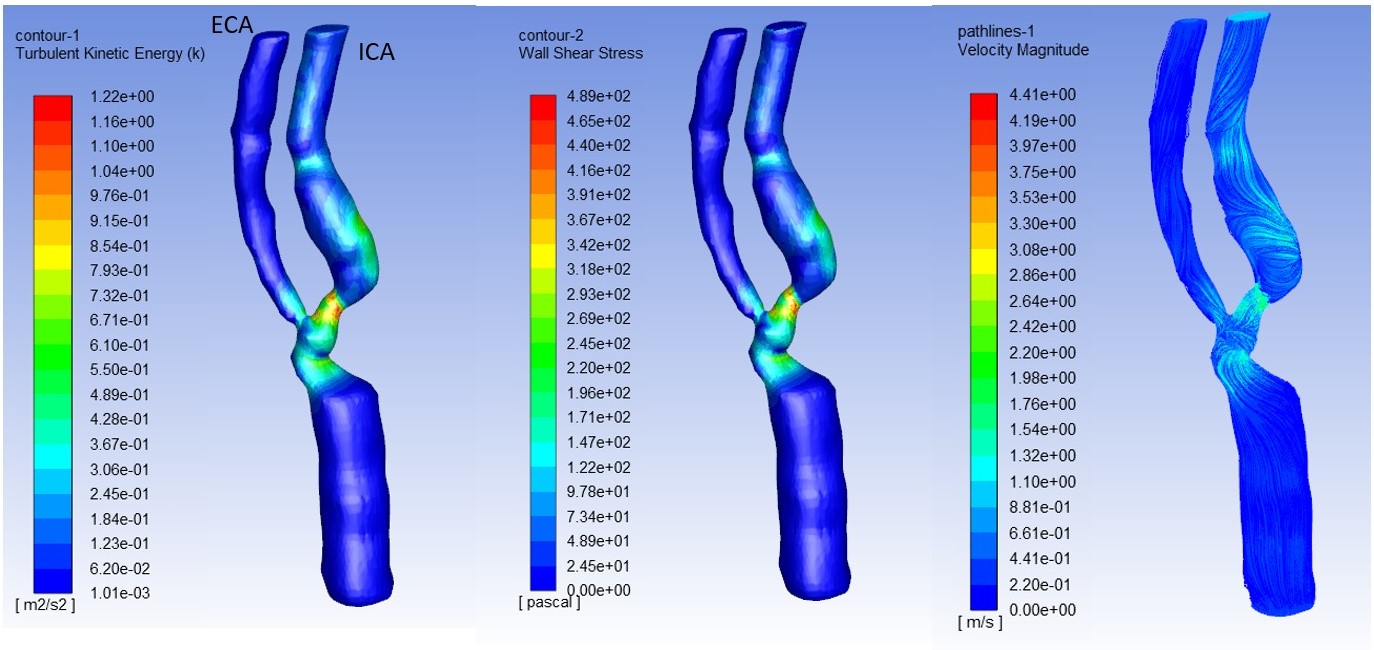 Figure 1. Computational flow dynamics modeling of the right carotid bifurcation
---
Back to 2021 ePosters