---
Carotid-Carotid Transposition: A Single-Center Experience
Roberto G. Aru, MD
, Sam Tyagi, MD, David J. Minion, MD, Nathan T. Orr, MD, Michael C. Bounds, MD.
University of Kentucky, Lexington, KY, USA.
Objectives: Adequate proximal stent graft seal and fixation are essential to durable thoracic endovascular aortic repair (TEVAR). Achieving these goals often requires zone I stent graft placement with associated great vessel coverage. Carotid-carotid bypass is the standard technique for cervical aortic arch debranching to maintain left common carotid artery perfusion with zone I TEVAR, while left-to-right carotid-carotid transposition (CCT) has been described as an autologous alternative. During CCT, cerebral perfusion is maintained via ipsilateral shunting of the right common carotid artery. We report on our centerís experience with CCT in the setting of zone I TEVAR. Methods: All patients who underwent CCT (image), defined by CPT code 35509, between 2017 and 2020 were identified at our tertiary care center. Patient demographics, indications for CCT, complications specific to CCT, operative details, post-operative course, and outcomes were retrospectively reviewed. Results: A total of 13 patients underwent CCT. The indications for zone 1 TEVAR were thoracic or thoracoabdominal aortic aneurysms and dissections secondary to hypertension (n=10), Marfan syndrome (n=2), and Turner syndrome with degeneration of previous coarctation repair (n=1). There was a high incidence of preexisting hypertension (92%), malnutrition (69%), and smoking (61%) in this cohort. Operative intervention was performed on both an elective (n=7, 54%) and an urgent (n=6, 46%) basis. Complications directly related to CCT included transient unilateral recurrent laryngeal nerve injury (n=1, 7.7%). There were no cerebrovascular events, surgical site infections, or procedure related mortalities. All transpositions with follow-up imaging were patent without stenosis or thrombosis (average 7.2 months, n=10). There were no late complications related to CCT. Conclusions: CCT is a safe and autologous alternative to carotid-carotid bypass for left common carotid artery revascularization with zone I TEVAR.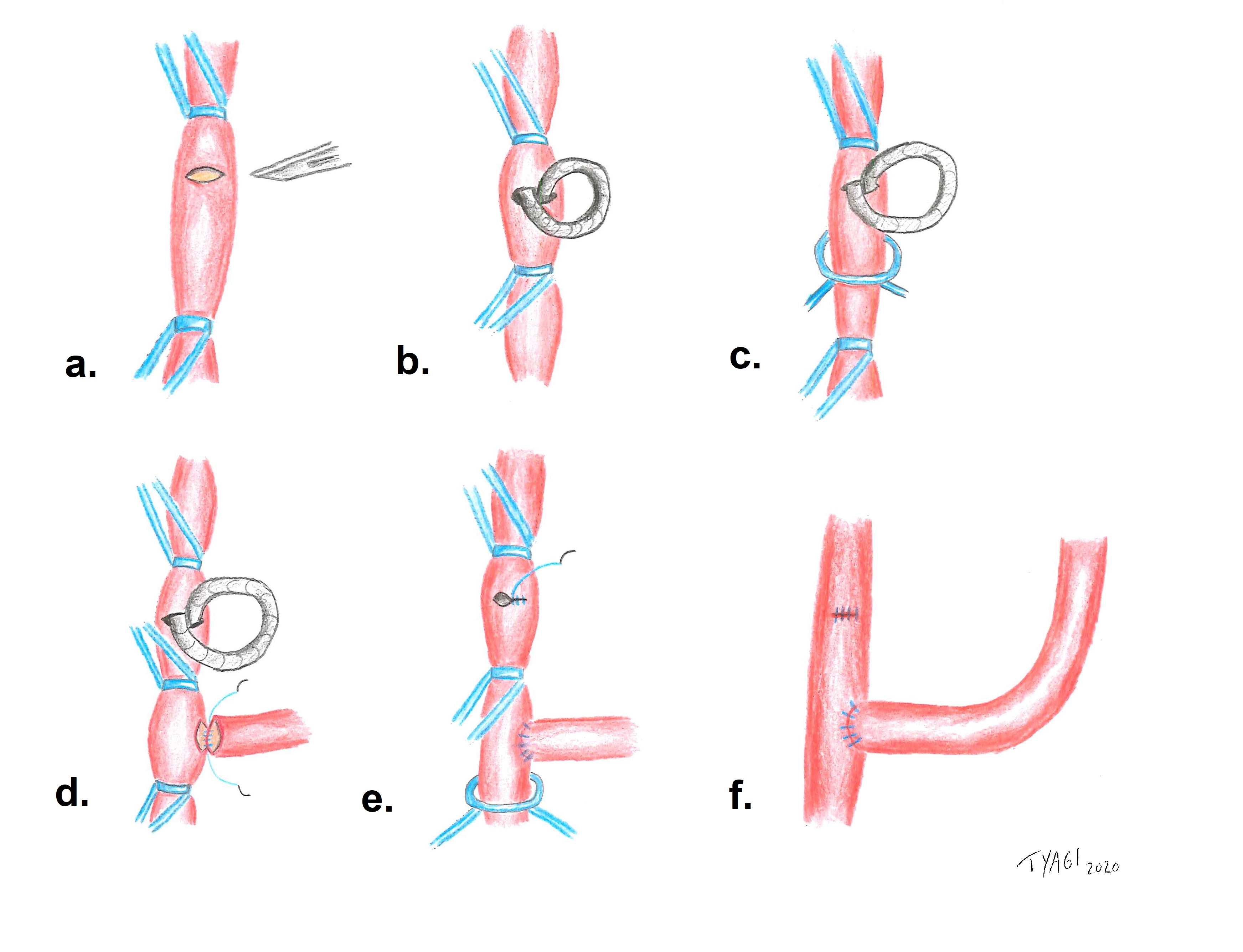 ---
Back to 2021 Karmody Posters